Here's Everything You Need to Know about Vehicle Donations
Donating your car to charity can result in a significant tax deduction. However, knowing the right information and a little planning goes a long way. Read on to find out the ins and outs of donating a vehicle.
Do You a Have a Vehicle Just Sitting in Your Yard?
Do you have a vehicle lying around in your garage? Is it collecting dust? Day by day, do you see an outburst of rust? Well, have you thought about getting rid of it? Sure, you can attempt to sell it online, trade it into a car dealer, or hold on to it for that day you 'just might' need it again. But, let's face it, you won't.
When you have an unwanted vehicle, there are so many ways to get rid of it. But did you ever give vehicle donation a thought? Donating a vehicle to charity has become a powerful way to give. This is due to the benefits that both the donor and the charity receives. However, not all charitable vehicle donation programs are alike, so you must do your homework before donating.
Coming up, we're going to fill you in on the process of donating your car to charity so you can go into it fully knowledgeable, and be able to make a more informed decision going forward.
What Is Vehicle Donation?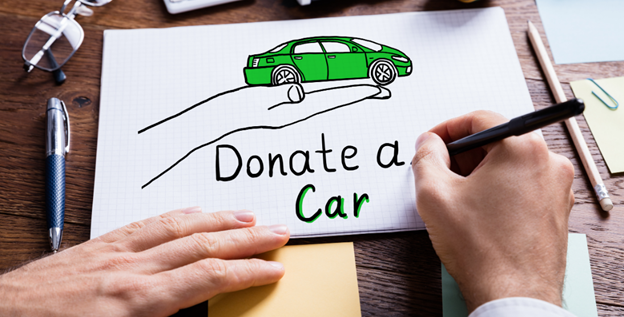 Vehicle donation is the procedure of giving away automobiles or other vehicles that are no longer wanted, to charitable organizations who are able to better benefit from them.
When donating your car to charity in the United States, it can provide you with a sense of doing good in the world, along with a comfortable blanket of tax deductions.
Many charities run programs which accept vehicle donation and will use it for a variety of reasons.
They're able to sell it and do good with the money, transport their volunteers back and forth, and for the transport of supplies.
Some charities may even have their own car lots that sell the donated cars, but many have their donations processed through auto auction companies.
Most of the time, charities accept any type of vehicle as long as it has wheels and a motor. You're able to donate your car, truck, van, or SUV. If you own any recreational vehicles that you no longer have use for you're also able to participate in donating a vehicle like a camper, RV, trailer, motorcycle, or even a golf cart!
Know Your Charity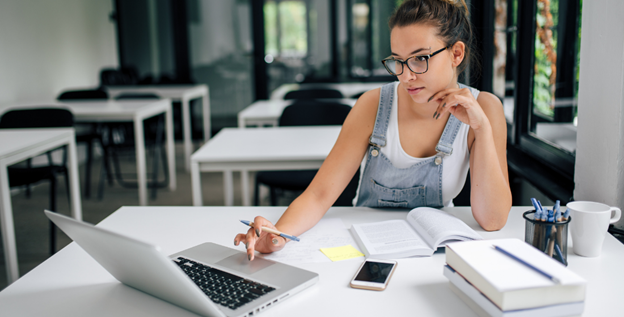 There should always be a good reason for donating your car.
But, before doing so, It's vital to understand what type of charity you'll be giving your valuable item to, and what good they will do with it.
If it's one that you already know and support, then you'll reap double the rewards.
When choosing the best place to donate a car, your first step should be to ensure that you're donating to a legitimate and reputable non-profit.
You should always look for charities that have a long history, and whose information is in either the IRS's tax-exempt organization database or a national charity database.
Bear in mind that the IRS is the only source that's able to designate a charity as a 501(c)(3) organization.
Even if you do come across the status mentioned on a charity's website, it's always best to double-check by easily confirming its tax-exempt status through the IRS website.
Beyond the confusing world of tax status, it's vital to remember that not all of the non-profits out there are created equally.
Just to be safe, you're able to check the charity's record of spending to ensure that they will use your vehicle donation effectively.
When it comes to finding the best place to donate a car, it can be daunting if there isn't already a charity in mind.
However, if you take the time to do your research, you can be 100% sure that you're making the right decision, and you'll find the whole process easy and stress-free.
To sum up:
Research the charity you plan to give it to. If it doesn't have 501(c)(3) non-profit status with the IRS, it is not a charity and you're not entitled to a tax deduction.
Pick efficient charities for vehicle donation. There are multiple organizations like Charity Watch that evaluate charities and rate them for efficiency in supporting their causes. Make sure to check them out before making your decision.
The Benefits of Donating Your Car to Charity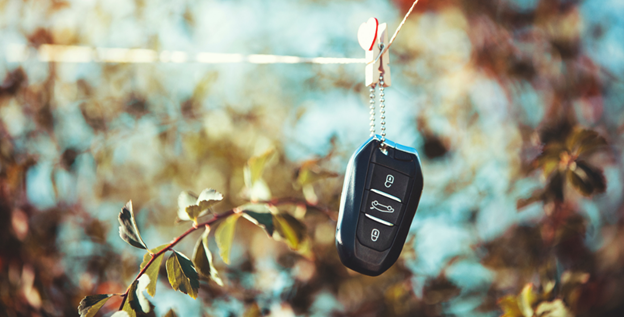 Are you still wondering whether donating your car to charity will be worth it for you? Let us help you make your decision! Up next are six great benefits received when committing to vehicle donation:
First and foremost, you'll be helping a charity whose work you truly believe in. Now, that might seem like a good enough reason to go through with it, but it really is true.
A good, respectable charity is one of the best places to donate a car to. Simply due to the fact that they're able to make use of it. From delivering meals to the elderly, taking people to doctor appointments or anything else that promotes ease of a charitable mission; you'll be helping people in need get around easily.
You'll reap the rewards of a healthy tax write-off. The rules may be a bit strict, and the process complicated, but a tax deduction approaching the fair market value of the vehicle can be highly beneficial when done correctly.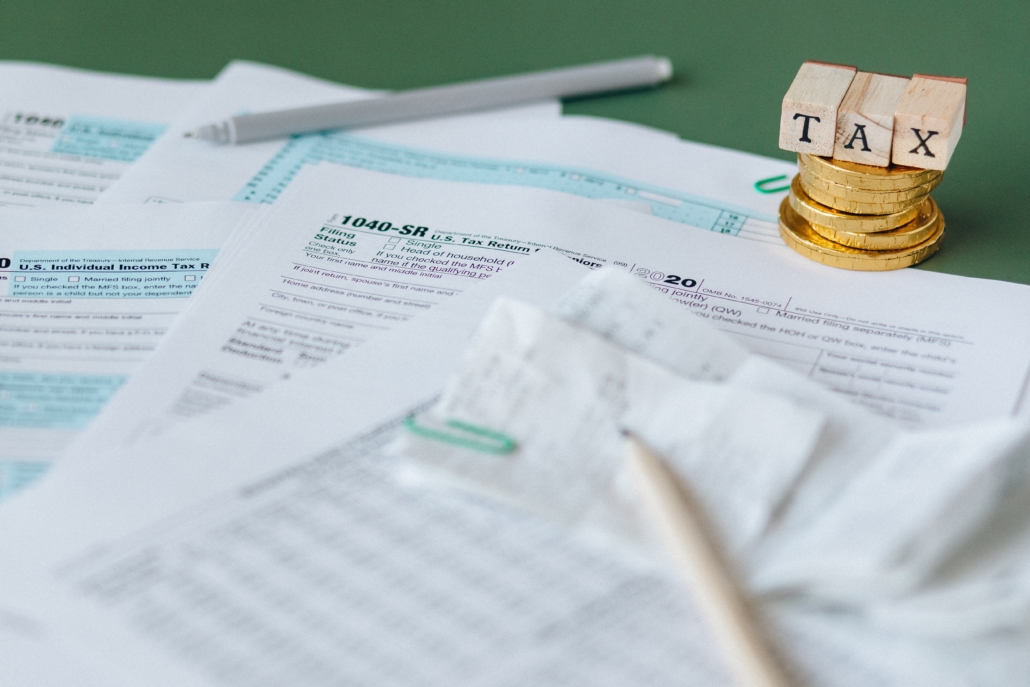 Here are some things to keep in mind when it comes to tax deductions:
If your vehicle donation values over $500 and the charity sells it, you have to get a written notice from the charity to state that it was ''sold in an arm's length transaction between unrelated parties'', this should also include the gross proceeds of the sale.
If the charity intends to use your vehicle donation throughout its programs, then you should get a written certificate of it's intended and planned time of use. In this case, the charity must not sell or exchange the vehicle before the planned time of intended use.
If your vehicle donation values up to more than $5,000, you should also receive an independent appraisal that states this.
The charity must not sell or exchange the vehicle before the planned time of intended use. If the car is worth more than $5,000, you must also get an independent appraisal stating so.
If the car is worth more than $500, you will need to file IRS Form 8283 and attach it to your return. If the car is worth more than $5,000, in addition to Form 8283, it might be a good idea to include the independent appraisal and the charity's certification with your return as well.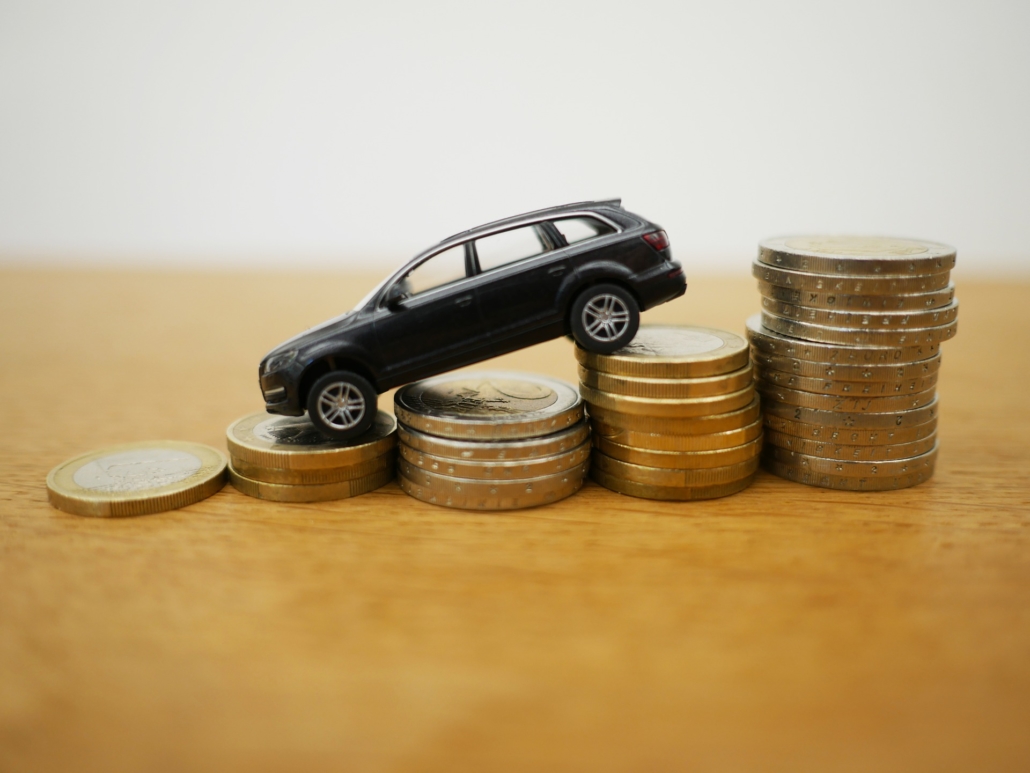 Selling a vehicle can be a daunting and time-consuming process. However, it can be avoided by simply finding the best place to donate a car. No need to pay for advertisements, or to deal with the hassle of constant phone calls, emails, and viewings.
Pretty much every single vehicle donation charity out there offers free pickup of your vehicle. They will either collect or tow it away for you. However, one thing to bear in mind is that the charity might deduct these costs from the overall value. On the other hand, however, some won't! When doing your research, try and find a charity close to your heart that won't deduct fees for the pickup.
You can finally get rid of the headache of not having a proper title for your car. In some cases, charities will take a car for which you cannot find the title. In this case, they might only be able to sell it for scraps or parts which will ultimately reduce the overall value of your deduction, but at least you can avoid the expense of title replacement, and you can get it out of your driveway!
When You Donate Your Vehicle – What Happens to It?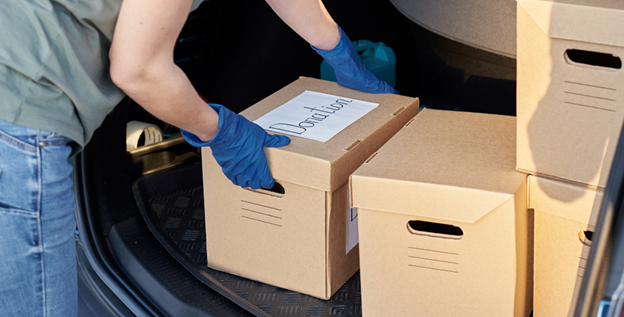 As mentioned previously, when donating your car, charities typically tend to do one of two things with a vehicle donation:
First of all – They might use the vehicle donation as aid within their charitable program, or distribute it to individuals in need. For example: teaching disadvantaged children how to repair cars.
Second – They're able to sell it to fund charitable programs. As we've mentioned, remember to ask about how it will be used, the mission of the charity, what goods or services it provides, and who it helps.
How Does Vehicle Donation Affect Your Tax Deduction?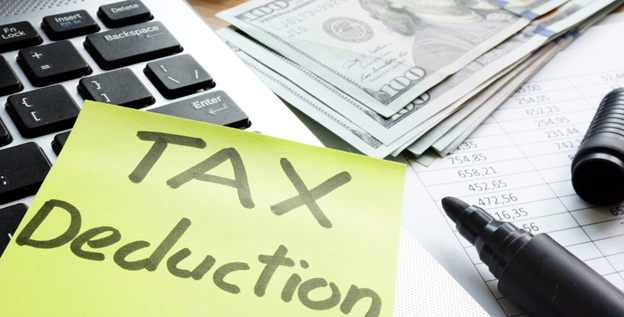 IRS guidelines provide for you to get a fair market value (FMV) tax deduction for the item you donate.
While the FMV might be difficult to determine, the following 4 factors are useful.
Cost or selling price – When an item is quickly sold, this is relatively easy to determine, if not, it is more complicated.
Sales of comparable items – This is relatively simple with cars, real estate, and some other items, but more complex with many donations.
Replacement cost – This can be used more easily with items that are not subject to rapid declines in price, like real estate, used vehicles, and other such items.
Opinions of experts – professional appraisers or other experts can be useful for large ticket items.
Understand Your Liability
When donating a vehicle, donors often ask if there is anything in particular that's required of them besides passing over the keys and the title.
The answer? It's actually pretty straightforward.
The process of donating a vehicle only requires you to submit some basic information about your vehicle, along with your contact information.
Most of the time, you're able to do this by submitting an online donation form via the charity's website, or by calling a charity's vehicle donation line.
Once the information is received, they'll organize a pickup, will handle the tax receipt, and action anything else required.
As the donor, your main role is to provide the car keys.
However, you must also bear in mind that in order to avoid any liabilities against you; you should cancel the insurance and submit a release of liability on the car as soon as it is removed from your property.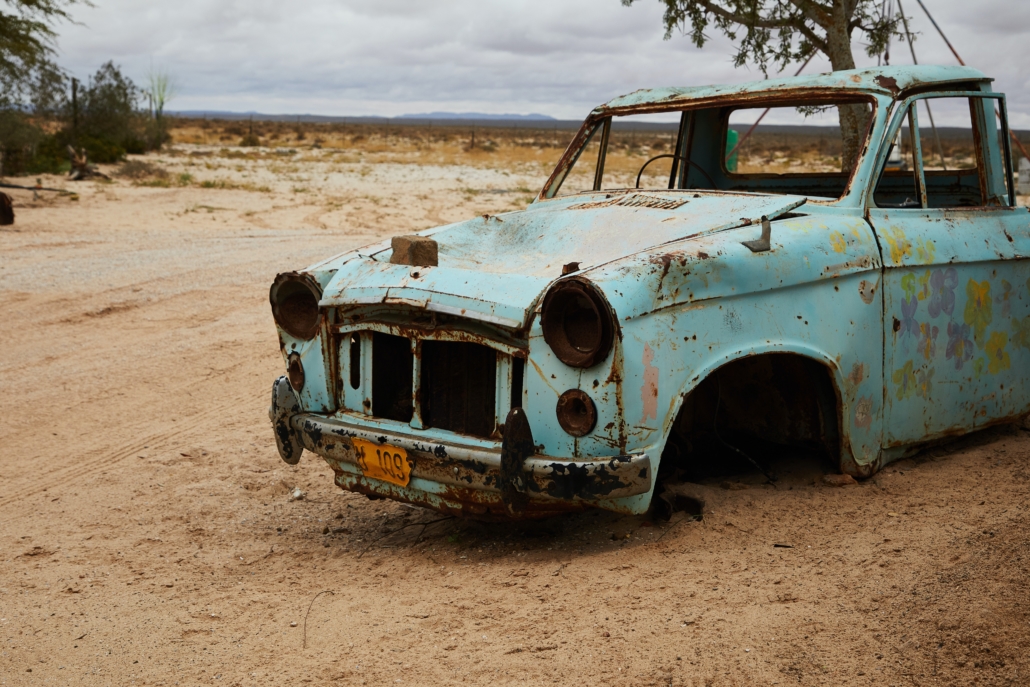 In most states, you're able to do this quickly and easily online, but if you're not tech-savvy, you can also head over to your local DMV and submit the release of liability form in person.
All you'll be required to fill out is some basic information about yourself along with the information about your chosen charity.
In some states it's even easier as turning in the license plate gets the job done. If you're in doubt on what process applies to you, make sure to ask the question to your chosen charity or do your research online.
Is Your Vehicle In The Right Condition for Donation?
When donating a vehicle, you'll come to find that most charities accept vehicles in any condition. On the other hand, some won't. In this case, it's best to ask the chosen charity themselves before going further with a vehicle donation. Keep in mind that each and every charity works on a different basis and will accept vehicles in different conditions based on their policies.
Look Out For Fake Charities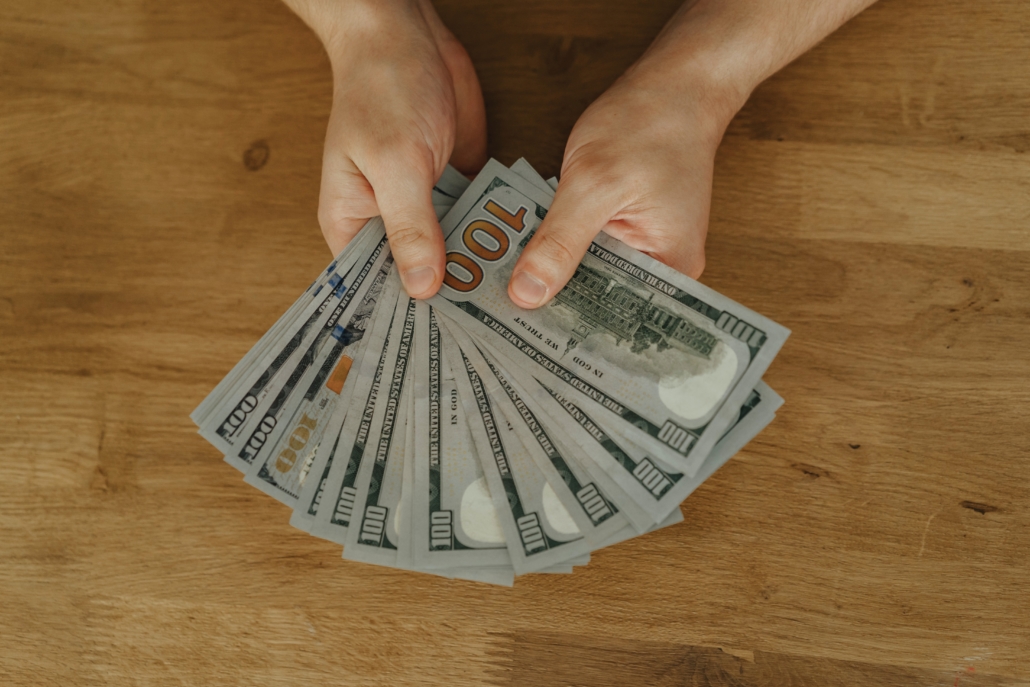 We know that we have mentioned this time and time again throughout this article, however, as it is so important, we need to make sure that you're completely aware.
Whilst it is rare, you'll often find that people run scams where they pretend to collect for a fake charity. If you happen to come across one that might not feel right, here are the signs to look out for
The collector is vague about what the charity's name is or what it does.
There is no charity name or registration number visible.
The charity registration can't be verified through Charity Watch.
You can also check out GuideStar
It's also vital to keep in mind that some donation services are not really charities, they are just businesses that give very little money to the charity itself.
Take Kars4Kids as an example, we're sure by now you've heard the catchy jingle on the radio or your TV hundreds of times, however, it's really not what it seems.
This particular charity has been repeatedly accused of and settled numerous lawsuits over misleading its donors and misuse of funds.
There are plenty of A-rated charities that are transparent about how they use donation money.
Make sure that you do the right thing by participating in vehicle donation with who needs it most.
Video coming soon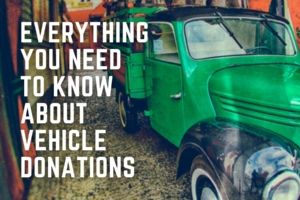 Let me know in the comments below how well this tutorial worked for you!