Donating Laptops and Tablets: A New Way To Give Back To The Community
 Be a part of uncovering the next Mark Zuckerberg or Bill Gates, donate laptops or donate tablets to charity – and inspire children all over the world.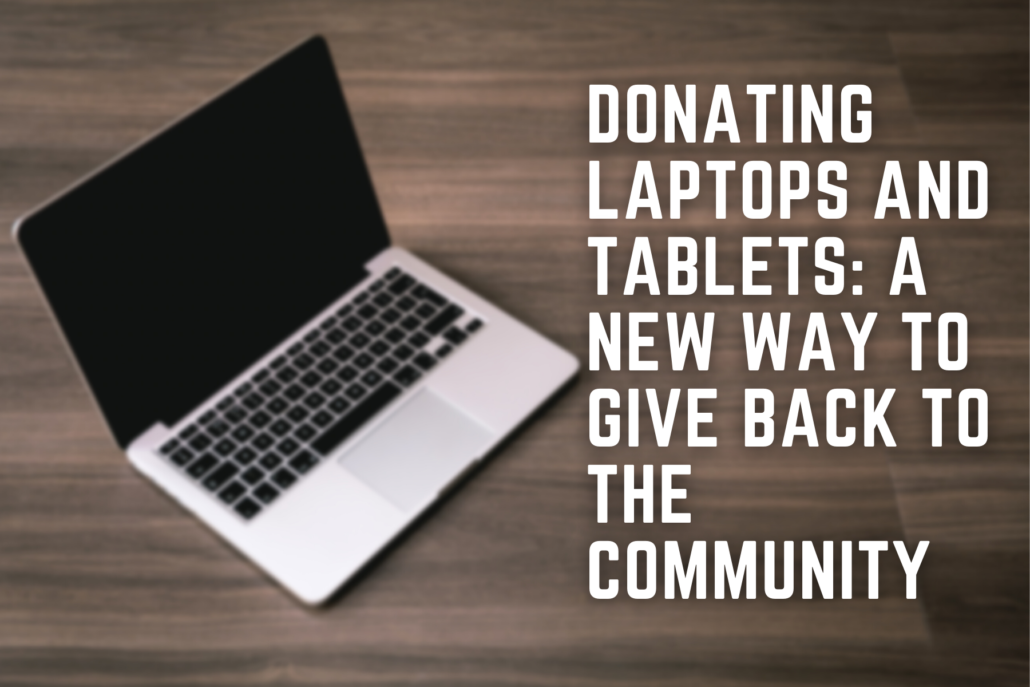 Do You a Have a Laptop Just Sitting in Your House?
Believe it or not, in the year 2021, there are still thousands of students out there that do not have access to computers. These students are like any other, apart from the fact that they live in absolute poverty.
Here at Student Reach, we believe in the importance of technology throughout education. In fact, I think we are now all aware of the power technology provided throughout the global pandemic.
However, we are also aware that so many of our youth still don't have access to working laptops -something that is a necessity in 2021 and will be for probably the rest of our time on this planet.
The good news? If you have electronic equipment just sitting around, collecting dust; you can connect young students to the world by donating old laptops or donating tablets to charity today!
In this article, we're going to discuss what donating a laptop or donating a tablet consists of. The different ways charities use them, the benefits of donating, what is accepted, and how to choose the right charity for you.
Let's dive in.
What is Laptop and Tablet Donation?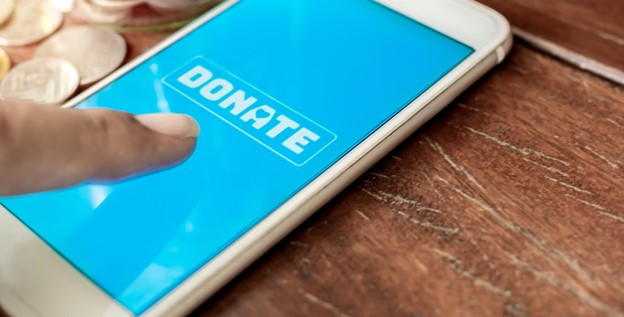 Donating a laptop or donating tablets to charity is really as simple as it sounds. If you have an old device just lying around, you can find a laptops for schools charity and allow a young child or teenager to benefit from it for educational purposes.
In addition to helping youth in poverty, you will also be benefiting from the transaction. In the U.S, those who donate items of value like real estate, boats, cars, or even electrical equipment like laptops and tablets are eligible to receive a tax break depending on the overall value of the item donated, amongst many other benefits.
What Do You Need to Do Before Donating a Tablet or Laptop?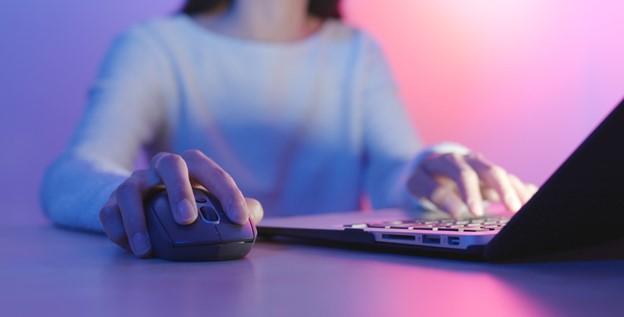 You presumably keep a lot of private data on your various electronic devices. When donating laptops or tablets to charity, you must ensure you remember to wipe all of your devices, and get rid of all your private data.
Sensitive data stored on your device could be used by identity thieves for assorted frauds -it's your responsibility to not make it easy for them. Before you get started in donating old laptops or tablets, consider the below steps to help ensure you aren't also donating your private information.
Back-Up Everything: Make sure you backup all your files, photos, and anything else that is of importance to you. Either put it on a USB, external hard drive or transfer it to your new device. You can even make a copy that is stored in the "cloud," or online; somewhere in a secure location. This will ensure you keep it close to you and that you will not lose it.
Hit the Delete Button: Once you have backed up all of your information, go ahead and hit the delete button and get rid of everything on your old device. Make sure that you include your photos, search history on all of your browsers, downloads folder, and of course, your cookies, browsing history, site data, images, and cached files. You must keep in mind that the goal here is not to leave anything behind, giving somebody access to any personal information on the device.
Don't Forget About Your Apps – Whether you're donating a tablet or donating laptops, make sure you delete every single app. And don't skip out on your app cache and data. Every single app you install receives some sort of access to your information; leave none behind.
Wipe Your Internal Hard Drive – This is a cautionary note: just because you deleted a file from your laptop or tablet doesn't mean it is gone forever. After you "delete" something from your device, it's still actually on your hard drive. After you've erased the files you want to delete, make sure to wipe your hard drive completely.
Finally, It's Time for a Factory Reset – Finally, ensure you follow the device manufacturer's instructions, and do a factory reset. This should now eliminate anything left on your device.
Donating Your Tablets and Laptops to Charity- How Do They Use Them?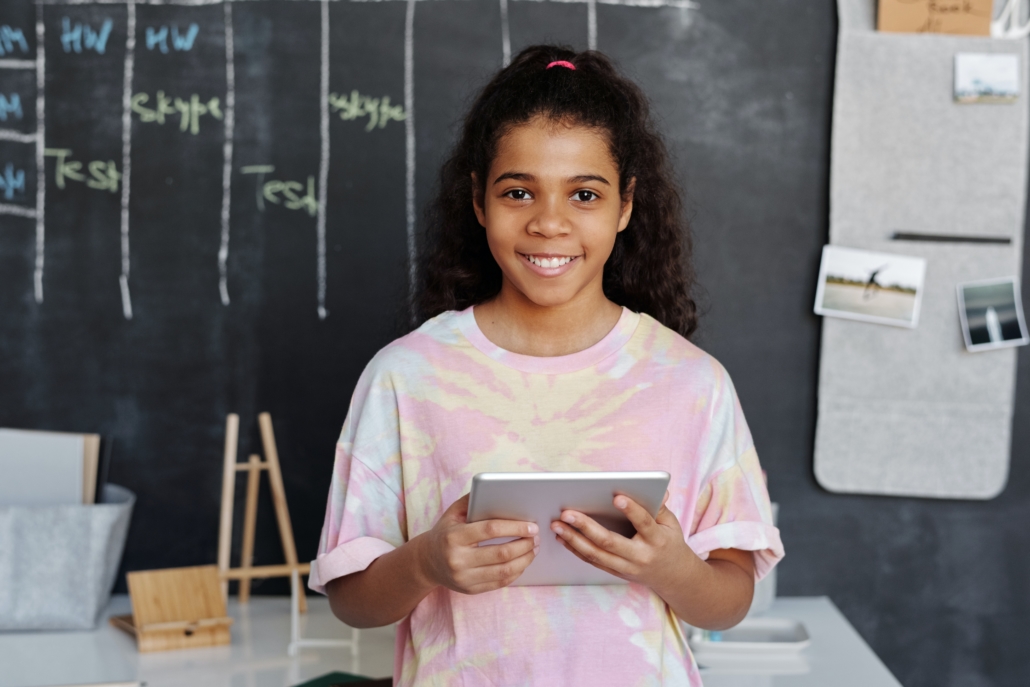 It really is incredible just how far technology has come in such a short time. What's even more remarkable is the powerful impact laptops and tablets now have in the lives of everyone -especially throughout the pandemic.
We at StudentReach know this first hand throughout our many years of experience handling laptop and tablet donations from incredibly generous donors like yourself.
With that being said, donating a laptop or tablet could end up changing someone's life. It could be used in a school lab, a foster home, a homeless shelter, or even any community center.
Apart from being used, it could be sold in order to help a charitable organization on their mission.
The Benefits of Donating Laptops and Tablets to Charity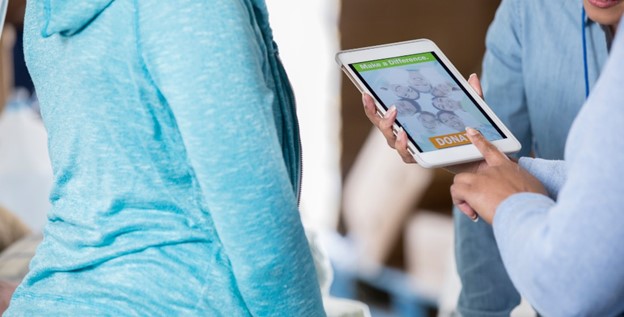 Whether you're donating old laptops as a business or an individual, it's easy to do, and you can take advantage of some really great benefits. Here at Student Reach, our highly effective charitable laptop and tablet donation program substantially impacts the quality of life for every person involved.
Below we have listed just some of the benefits you're going to receive by supporting the charitable causes made available through Student Reach:
You no longer have to struggle to find an effective and equitable process for the disposal of your outdated technology. When donating a tablet to charity, you can say goodbye to wondering what to do with your surplus IT equipment. Drop the collection of unused assets and put them to work once again.
Whether you donate tablets to charity or donate laptops, you'll find that it's so much easier than trying to sell or trade in your old device. You can gain peace of mind knowing that it's going to somebody that needs it, along with the fact that you don't need to haggle with somebody over the value of your device. In addition to this, you no longer have to wait for your phone to ring or for people to come and check out the device, only to hit you with some complaints that your used device looks… well, used.
The fact that you become eligible for a tax deduction is probably the most known benefit of all. In most cases, the financial benefits of donating old laptops or tablets outweigh the benefits of outwrite selling your devices.
Donating laptops or donating tablets to charity has been known to enhance many programs, and substantially increase the resources of many philanthropic causes needed to support our expansive communities.
This is definitely the most significant and most crucial benefit of all -you get to help people in need—those who would otherwise struggle or be completely unable to gain access to modern devices. When youth in poverty are able to connect to the world, they benefit from new avenues for educational and vocational advancement. Feel good all around as you help all of the charitable causes in your community.
Donating laptops or tablets provide you with the opportunity to improve the environment through a "Zero landfill" program while prioritizing the education of our communities.
What Laptops and Tablets are Accepted?
Believe it or not, laptops and tablets are extremely important donations. Many charities accept a wide range of technology equipment as it allows them to be used in a multitude of educational environments and charitable causes.
Non-working Electronics – Will They Be Accepted?
The real answer here is, sometimes. This all depends on whether or not the charity will be able to find a use for it, and it depends on the charity's policies. In most cases, non-working laptops and tablets will not be accepted. However, schools could possibly use non-working electronics in labs to teach children valuable repair skills.
If they're not able to get any use out of it, then the charity will most likely dispose and recycle all non-viable equipment, and utilize a ''zero-landfill'' procedure. This means that your electronic donation will be disassembled to its component level (circuit board, metal, glass, plastic), and it will be recycled and reused.
Common Charitable Donations of Electronics May Include:
Any brand tablet
Apple
Samsung
Mac and PC laptops
Other
Charitable Donation Requirements to Keep in Mind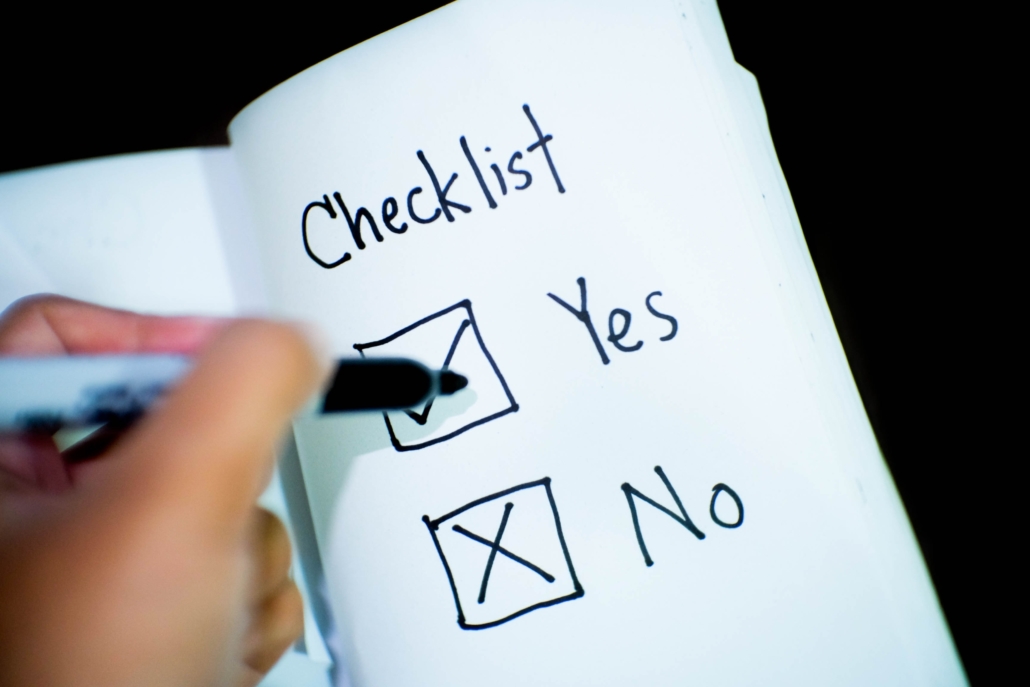 Apart from the personal satisfaction you receive from helping a nonprofit, you know that donating your laptop, tablet, or any item of value can land you a valuable tax deduction.
In order to be eligible, you have to make sure to itemize all of your deductions.
However, this only makes financial sense if the total amount of donations exceeds the IRS standard deduction amount.
The total amount you'll have to match is $6,200 for individuals and $12,400 for married couples.
You'll also have to ensure that the charity receiving your items is a 501(c)3 nonprofit organization, and get a receipt.
Remember, you're not able to receive a tax break for giving items to a for-profit charity, or a low-income friend!
How to Choose the Right Charity for You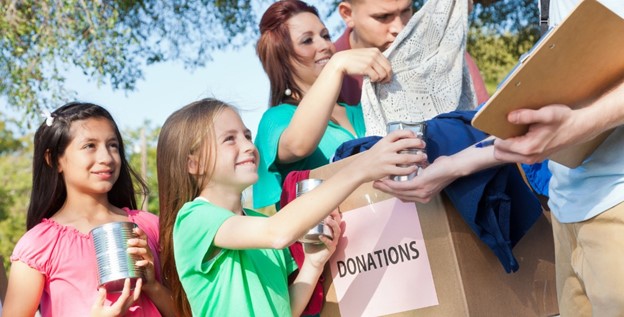 Let's face it, we all want our charitable donations to count. That's why it's so important we ask the right questions whenever we're thinking of donating laptops or tablets. Make sure to always do your research, and know exactly how much of your donation goes to the program you're actually looking to support. Do not donate anything until you're sure that it will make a difference and go to the right place.
To help you out, here are some things that you can to make sure you do it right, and avoid donating to a fake charity:
Do your research: Search Google for causes you care about like ''homeless children charities'' or ''disaster relief''. Once you find a cause that means something to you, search its name plus ''reviews'', ''complaints'', ''ratings'', or ''scam''. If anything comes up that seems like a red flag, go elsewhere.
Take an in-depth look at the charity's website: Does it give you valuable information? Is it completely clear about its mission or how it uses the donations given? If you can't find detailed information, always be suspicious.
Use online organizations: A bunch of websites are there to help out. Check out Charity Watch, Charity Navigator, BBB Wise Giving Alliance, or Guidestar (which StudentReach has a Gold Rating on).
How to Donate to StudentReach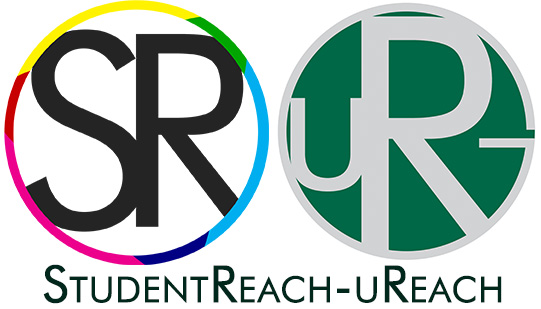 We hope this guide has been helpful and has put you on the right track to donating laptops and donating tablets to charity. If you're interested in donating to us at Student Reach, thank you that's great!
StudentReach is a 501(c)(3) and all donations are eligible for a tax deduction in accordance with state and local tax codes and IRS guidelines. Want more information? Click here.
Ready to donate your laptop or tablet? Donate here.
Are You Eligible for a Tax Break When Donating Laptops or Tablets to Charity?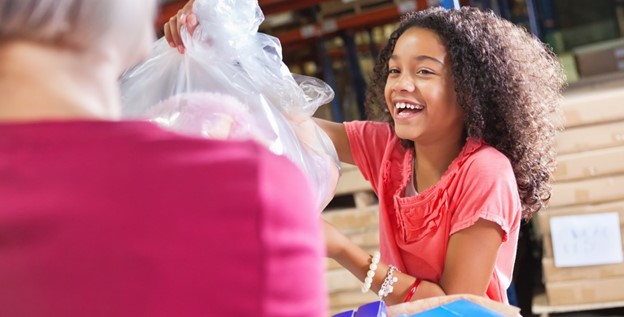 Yes, you are, but only when donating a tablet or donating laptops to a school, library, or a non-profit organization such as StudentReach. The tax laws that revolve around this are included in Section 170 of the Federal Income Tax Code, the New Millennium Classrooms Act, and the 21st Century Classrooms Act.
If you are a business donor, you can deduct the un-depreciated value of a laptop or tablet. If you're an individual, you can deduct the current fair market value of a laptop or tablet.
Let's break it down with an example:
A laptop and associated software with an investment price of $3,000, assessed at $1000 at the time of contribution, receives a $1000 reduction on Schedule A.
A written receipt must be received, along with Form 8283 should be attached to returns.
The tax receipt that our non-profit provides will have your name on it, the name and identifying number of Student Reach, and the model and type of equipment donated.
We are not allowed to assess the value of the laptop or tablet received. You are responsible for the determination of the amount of your donated equipment if the value is less than $600.
Ready to donate your laptop or tablet? Donate here.
Let us know your thoughts in the comments below!