The Ultimate Aircraft Donation Guidebook
StudentReach's guidebook to aircraft donation. Jam-packed with vital information that will make the whole aircraft donation process simple and stress-free.
With resident aircraft expert (and student pilot), Jeff Devoll.
What is Aircraft Donation?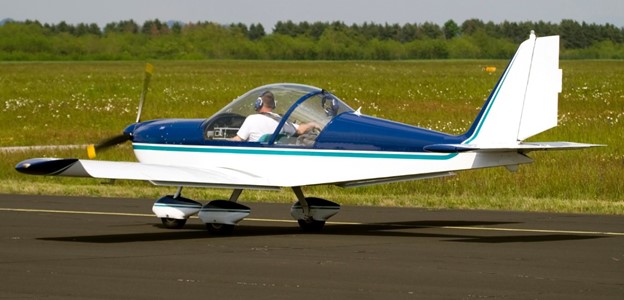 Throughout life, you'll find that previous assets purchased might benefit you in some way in the near future, so you'll hold on to them. Sometimes, these assets need to go. The asset we're referring to in this case, is an aircraft.
Interested in finding out more about aircraft donation and how it can benefit those in need? Keep reading then.
Aircraft donation is what charity in the 21st century looks like. It's the act of donating your aircraft to charity, instead of storing it in a garage, paying fees each month, and allowing it to collect dust.
That single or multi-engine prop plane that you purchased as a one-off now has the possibility of benefiting those in need in more ways than you could have ever imagined.
Has your aircraft's market value substantially decreased? Is it currently AOG? Has it been on the market for over six months with still no interest?
Are there any major inspections coming up? Or, are you just sick and tired of increasing repair costs?
If you answered yes to any of the questions asked, then you may want to consider donating your aircraft.
In addition to doing good in the world, you are also able to receive powerful benefits you're your aircraft donation with a tax deduction!
So, if you're upgrading to another model, experiencing issues, or your days of flying are over; aircraft donation is sure to lessen the turbulence ahead.
What Type of Aircrafts Are Accepted As Charitable Organizations Donations?
In most cases, charitable organizations accept almost any type of aircraft. The most common types of donated aircrafts are:
Single Engine Prop Plane – An aircraft that uses a single-engine prop as the primary power source.
Multi-Engine Prop Plane – An Aircraft powered by 2 + engines as the main power source.
Jet Engine Aircraft – Powered by one or more jet engine turbines. Usually utilized as a business or private jet.
Seaplane/Amphibious Aircraft – Skippers of both sea and sky!
Classic Aircraft – Classic is timeless, flight plans are not
Ultralight Aircraft – A lightweight plane but a heavyweight contribution to charity.
Helicopter – Your whirlybird can do so much when it comes to natural disasters!
Experimental Aircraft – Usually one built from scratch. Are you ready to unleash your invention to the world and help the less fortunate?
Aircraft Parts / Tools – Charities usually accept all parts and tools of aircrafts. However, you should inquire just to make sure!
What Do Charitable Organizations Do with Your Aircraft Donation?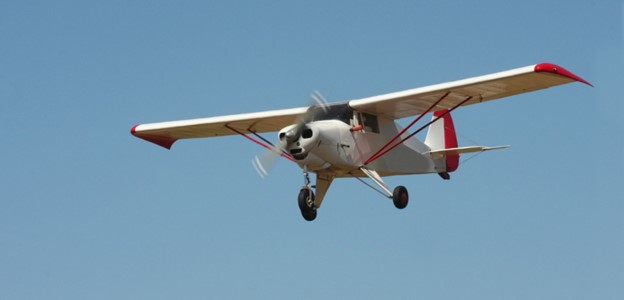 This all depends on the type of charitable organization you decide to give your donated aircraft to.
In most cases, the charity does sell the aircraft as they find that the money gained can be better spent elsewhere.
Some charities may even repair and refurbish your aircraft (if it makes economic sense).
This means that the resale price of your old aircraft is maximized, allowing you to claim the highest possible Fair Market Value Tax Deduction allowed by the IRS.
Bear in mind that If your donated plane is not appropriate for use in the field, it is still incredibly valuable to a charity's mission.
In most cases, they will sell it and use the proceeds to fund programming that changes and saves lives around the world.
Are They Able to Handle Your Donation?
In order for your donation to be used, you must ensure that your chosen charity is able to handle the aircraft donation.
Do your research and ask the right questions.
See if they participate in regular donated aircraft schemes, if they have an in-house expert, and if they're able to fix the aircraft should anything happen to it.
The Benefits of Aircraft Donation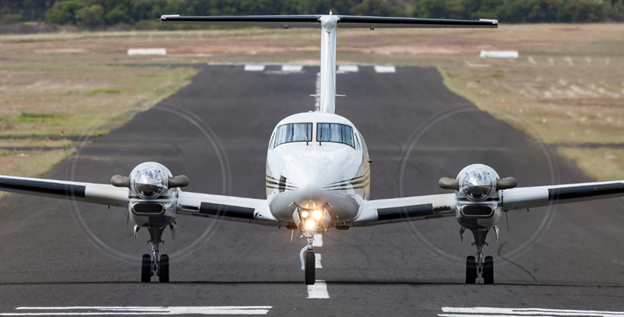 Your donated aircraft can be a big part in helping those unfortunate who have experienced natural disasters like earthquakes, tsunamis, etc.
You will no longer have to pay expensive overhauls or annual inspections.
No need to hire a broker and wait for months to sell.
You can instantly stop paying hanger fees, insurance, and any other costs related to the upkeep or storage of your aircraft.
Your aircraft donation can provide significant tax benefits.
Enjoy the peace of mind that comes with the fact that your plane is out there being put to good use!
Aircraft Donation – The Deduction You'll Get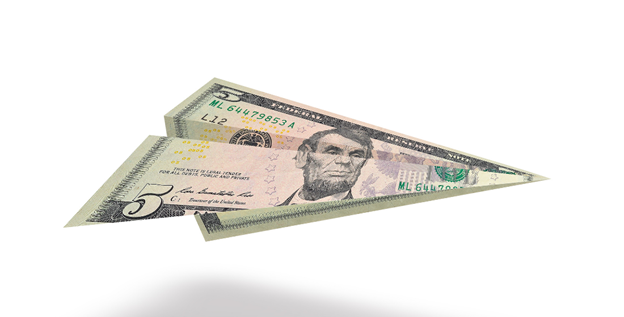 Your Internal Revenue Service (IRS) tax deduction for a donation to charity airplane generally is limited to the gross proceeds from its sale by the qualified charitable organization if the charity sells the plane.. This rule applies if the claimed value of the donated aircraft is more than $500.
It's important to get your highest deduction that you work with an organization that:
Has the expertise to get a high sales price. If the organization doesn't have any pilots, for instance, they might not know how to handle the aircraft and might have to "dump" the plane – costing you the donation deduction you deserve.
Can control any repair costs. Almost every aircraft needs something done to it. Since your donation is based on the "proceeds" (net profit from the sale of the aircraft), controlling costs is important. Relationships with mechanics and having people who know how not to get scammed is essential.
Really cares about every donation. Large "donation mills" or third party companies that sell donations for charities often just sell as quickly as possible. Large charities might not even notice your donation. Look for a charity where you're talking to the people who actually serve the people the charity serves and that really care about this particular donation. (At StudentReach, our founder is a pilot and loves airplanes. He also mentors kids and speaks to schools about suicide prevention – you can text him on his personal cell phone right now by clicking here)
In certain cases, you can deduct the aircraft's FMV. The aircraft appraisal can therefore be used by the entity making the donation to charity and as a selling tool for the charitable organization.
An acceptable measure of the Fair Market Value of an aircraft is an amount that is not more than the price listed in a used aircraft pricing guide for a private party sale.
It's important to bear in mind that the Fair Market Value may be less than the amount expected if the aircraft has engine issues, damage, high airframe hours, or any type of excessive wear.
The Fair Market Value of a donated aircraft, in most cases, amounts to the same as the price listed in a used aircraft pricing guide for a private party sale.
However, this is only applicable if the guide lists a sale price for an aircraft that comes under the same make or manufacturer, model, year, it has been sold in the same geographic area, it's in the same condition, similar engines or accessories, total hours, and it has the same or similar warranties as the donated aircraft.
Fair Market Value – Explained
In order to figure out how much you are able to deduct for an aircraft donation, you must first determine its Fair Market Value on the chosen date of your contribution.
Fair Market Value relates to the price that your aircraft donation would sell for within the open market. Basically, the price agreed between a buyer and a seller.
Donated Aircraft – Tax Deductions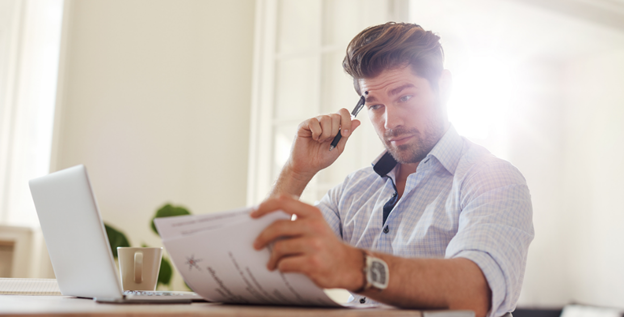 When it comes to the IRS, your tax deduction for an aircraft donation is generally limited to the gross proceeds from its sale by the charitable organization of your choice.
However, this rule only applies if the claimed value of the donated aircraft amounts to more than $500.
You're only able to claim a tax deduction for a donated aircraft if you itemize the deductions on your Schedule A of Form 1040.
Remember to take into account certain limitations on charitable contribution deductions.
One example of this is that your deduction cannot exceed 50% of your adjusted gross income.
If a tax deduction is your motive, then you should check out your chosen charity, the value of your airplane, and see what your responsibilities are as a donor.
The amount deducted on an aircraft donation all depends on what the charity chooses to do with the vehicle, you'll find this reported in the written acknowledgment you receive from the charity.
As we mentioned earlier, donated aircrafts are typically sold, so in that case, your tax deduction would be limited to the gross proceeds of the sale.
However, there are certain exceptions.
Related Article: BOAT DONATION: 8 THINGS TO CONSIDER TO DONATE YOUR BOAT TO CHARITY TODAY [2021]
Written Acknowledgment for Aircraft Contribution IRS – Deduction of More Than $500
The written acknowledgment must contain what the charity chooses to do with the donated aircraft, but all acknowledgments must contain the following information:
Your full name
Taxpayer ID number
Aircraft ID number
Date of contribution
And one of the following:
A statement that no goods or services were provided by the charity in return for the donation (only if that was the case).
A description and good faith estimate of the value of goods or services (if any) that the charity provided in return for the donation.
A statement that goods or services provided by the charity consisted entirely of intangible religious benefits, again, only if that was the case.
Aircraft Appraisal

An aircraft appraisal refers to the impartial opinion of the value of an aircraft.
This can only be completed by experts who know all of the factors which make up the behavior of the current used aircraft market.
This opinion is based upon years of experience and repeated analysis of market factors. It can be substantiated, and justified.
Professional aircraft appraisers must acquire every single fact about your aircraft during the aircraft appraisal process.
They will thoroughly examine the aircraft's logbooks, inspect its interior along with its exterior, and pay close attention to the present condition and maintenance history of the aircraft.
Aircraft appraisals must be made no more than 60 days before your aircraft donation.
Remember, when you file your income tax return (Form 1040 or Form 1040X), you will need to complete Section B of Form 8283 and attach it to your return.
This whole process can be daunting and confusing.
So, if you have any further questions or if there is anything you didn't understand; make sure to ask the questions to your chosen charitable organization, or ask tax questions to the IRS.
You can find a lot of information about donations through Publication 4302 (how vehicle donations work) and Publication 561 (determines the value of donations).
How to Avoid Charitable Organization Scams
In most cases, scammers will say anything to you to get you to donate your items. The most important thing is to avoid feeling pressure from others to donate. Only do it if you really want to.
Don't let anybody rush you into making a decision. There is no time limit, there is no ''you'll miss out if you don't do it now''. You're able to make an aircraft donation whenever you want, with whatever charitable organization you want.
The technology presented to us nowadays means that it's easy for fake charities to present themselves as real. Look out for this, especially if you feel like you recognize the name.
Make sure you know how your donated aircraft will be used, and what the mission of the charity is. If they are vague about any questions asked and only claim sentiment, avoid them.
Ensure that you're able to receive a tax deduction from the charity of your choice. Some may claim you're able to just to get you to give up your goods. Aircraft donation can be a great way for some people to pocket some extra cash, or to take your aircraft and claim a tax deduction
When on your search for a suitable organization, you can try to go for charities that are normally engaged in activities that that actually help people. They should also have a great rating with Guidestar.com
Know Your Charity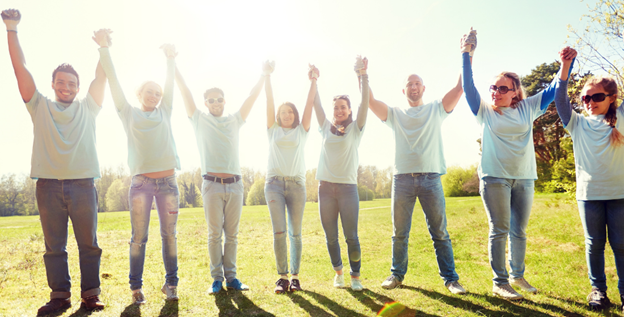 Before choosing a charitable organization to participate in aircraft donation with, you should always make sure they are who they say they are, and their purpose is true.
Believe it or not, there are some people out there that claim to be a charity, but in reality, they are just businesses that give very little money to the charity themselves.
You'll have to ensure that the chosen charitable organization is a 501(c)(3) nonprofit, that they've earned the trust of their donors through financial transparency, and that you're able to find previous financial documents and donor policies on their website.
Another thing to keep in mind is the size of the charitable organizations themselves.
Smaller charities are more likely to maximize the amount of your donation, but might struggle to handle the aircraft donation itself.
However, there are some out there (like Student Reach) that have the experience and experts behind them to support them throughout certain donations and situations.
Aircraft donation can be tricky, as can dealing with charitable organizations.
In order to make sure that your donation goes to the right place, we've compiled a list of known scams to look out for.
Check them out below:
Watch our Video about Donating Your Aircraft to Charity!
With our resident aircraft expert, Jeff Devoll.
Why you should donate your aircraft to StudentReach:
We are not a for-profit middleman or third-party donation site – we are the actual non-profit.
We will use the proceeds to change peoples lives!
We work in:
United States
Baja, Mexico
Zambia, Africa
Nicaragua, Central America
What we do:
Housing
Water Projects
Education
We mentor at-risk youth
We work with schools to prevent exploitation, human trafficking and suicide
Taking a trip with StudentReach is way more than just traveling – it's you being a hero to someone who desperately needs help.
We work with people living in absolute poverty.
What can you do to help? More than you think. You can be a hero.
Come on a trip with us today!
DONATIONS IN THE PAST HAVE HELPED: