Every Spring something quite amazing happens – a desperate family starts a new chapter of their life through the gift of a new home built by teenagers.
On March 29th Aurelia Santiago Ramirez and her 3 kids were presented with the keys to a home that at-risk students from Sacramento built for her. This home was a turning point in many new ways. Our students came away understanding poverty and their own potential in the world. In the life of the family we saw tragedy and struggle turn to hope.
When Aurelia was 31 years old she was living a typical life in Mexico. She was married and had a small infant. Her husband and her had two other older daughters who were 11 years old and 8 years old. Soon the typical life would come to an end and tragedy would strike the family. Aurelia's husband died in a work accident. Without a husband to provide, she had to make a decision to move to the San Quintin bay.
For the past 6 years she has provided for her small family. She works in the fields picking berries for BerryMex. Her oldest daughter Juana Rojas Santiago, is now 17 years old has quit school to go work in the fields to help the family. Juana had dreams of becoming a teacher but she believes that is not possible now. The middle child is Ester Rojas Santiago is 14 years old and she currently attending Jr High School. The youngest child is Alejandro Rojas Santiago. He is 6 years old and in 1st grade.
Aurelia and her family accomplished a HUGE goal this year and were able to purchase a double lot of land in a growing neighborhood called Padre Kino. When StudentReach first arrived the barren land didn't look like much, when we left family and friends were celebrating with great excitement and delicious food. Small plants had been planted by family and neighbors all around the property line bringing life and hope to land. Aurelia told us that on the remaining parts of the land she plans to grow a small garden and raise turkey's.
This home is a turning point. For Aurelia it is the beginning life of prosperity and security. For the students who built the home, it is an inspiration to living a life of giving and sacrifice for those who are in need.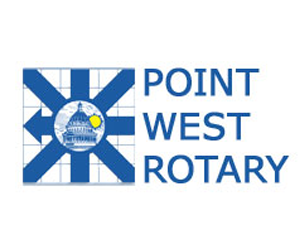 We would like to extend a special thank you to the Sacramento Point West – Rotary Club for generously sponsoring the students from Sacramento to this build a home for Aurelia. The students greatly benefited and we are excited to see how they will make our community in Sacramento a better place, with their newfound experiences.