Falling In Love With Yosemite
As we drove through the winding hills on the way up to Yosemite I taught our refugee students a very valuable lesson. I explained a tradition that goes back as long as anyone can remember. Something that now they are new Americans they need to practice and pass on to their children. This is the great ritual of holding your breath in tunnels. I explained to them this is something that all kids at some point take part in. It was clear they need some practice; their lung capacity is not as good as mine was when I was a kid. I could hold my breath through the 3,610 ft Caldecott Tunnel leading up to the SF Bay. 
Helping our refugee students explore their new home is one my favorite things. I love showing them the things I loved while growing up in California. California has a lot to love, San Fransisco, Disneyland, the beach, and where we spent yesterday, Yosemite.  
When you have been forced out of your home and moved across the world away from everyone and everything that has ever been familiar falling in love with your new home is important. The United States is an outlier in a lot of aspects. We have different rules and different practices than places like Afghanistan. Because of this, many refugees are at-risk for depression, uncontrollable anger, isolation and a slew of other problems. So, we try our hardest to highlight the greatest parts of their new home as they adjust culturally & socially.  
We have seen this help our students break out of their bubble and become great Californians.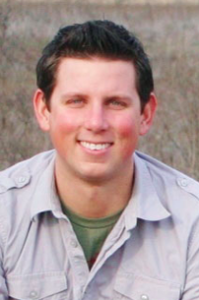 Adam Shipp 
International Programs Director